Anyone who follows Twitter knows that the platform is currently a real mess. What started as a wave of optimism for many with the possibility of improvements in the social network, ended up becoming a wave of memes, jokes and also losses for the platform that was once the queen of social networks on the internet.
One of Twitter's great updates was precisely the introduction of a new way to have your profile verified, the famous blue mark next to the name, with the possibility of paying for this verification.
After the purchase of Twitter by Elon Musk, some cryptocurrencies even reacted with a rise, especially Dogecoin. However, the launch of the verified profile ended up creating some chaos for the social network.
Why did Elon Musk change the verified seal?
The first question about this case is trying to understand precisely why Elon Musk decided to completely change something that was already working. It all started with a promise from Musk: Bring freedom of speech to Twitter.
The problem is that many have confused freedom of speech. expression with a total lack of decency and racist and prejudiced posts increased in the early days of Twitter with Musk.
Several companies were not comfortable with the possibility of their advertisements being displayed next to posts that have this type of content. Seeing that advertisers were leaving the platform in a move that Musk called a "boycott of leftist activists", Twitter had to find a new way to make money: stamp verified for US$ 20.
The problem is that the idea was criticized by some big names and after being publicly criticized by Stephen King, Musk had to beg for validation of his plan.
– "$ per month to keep mine verified? What the fuck, they should pay me. If that happens, I'm leaving."
– We need to pay the bills somehow! Twitter can't just rely on advertisers. How about $8?"
We need to pay the bills somehow! Twitter cannot rely entirely on advertisers. How about $8?

— Elon Musk (@elonmusk) November 1, 2022
From there, the Twitter plan emerged Blue, where someone subscribes to an $8-per-month plan to have their profile blue-marked for verified.
The chaos of selling verified Twitter stamps
Initially verified badges would be released shortly after the purchase of Twitter, but after a single day of launch, plans were delayed by concerns about the US election and how much verified profiles could affect that process through fake news.
But a few days later, Twitter Blue finally arrived and with that we had a great improvement in the platform, which started to provide moments like this: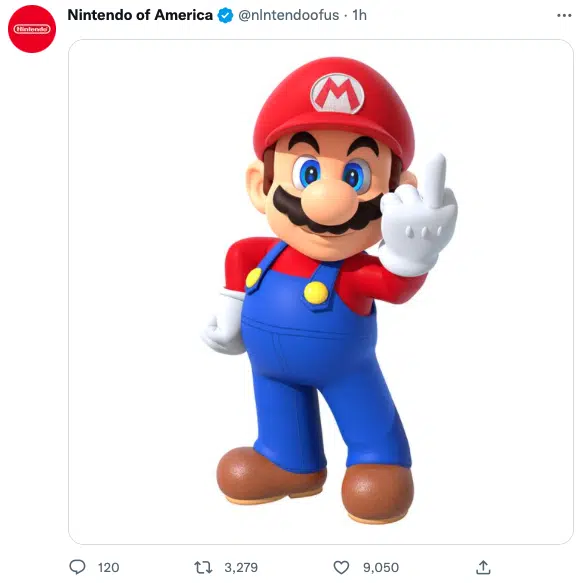 The Twitter situation has also resulted in the verification of some other profiles that previously they would never earn the blue mark, even out of respect for religions. As is the case with the profile of "Jesus Christ".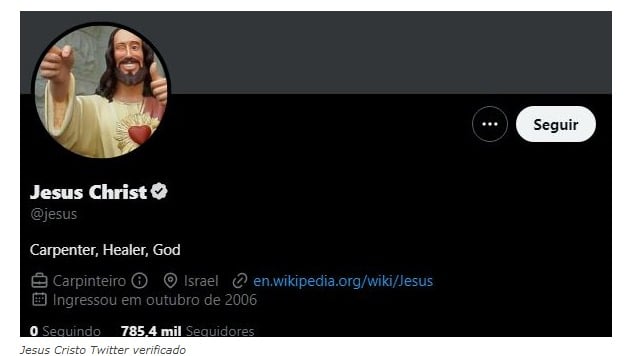 And it didn't take long for the many parodies of Elon Musk to appear, talking about his connection with the emerald mines in South Africa, Jeffrey Epstein and various jokes about his relationships.
But even after declaring that "The Comedy is back to being cool on Twitter", all these parody accounts were suspended immediately, which made some think Musk a bit hypocritical.
NEW: Elon Musk just banned a 2.3M-follower account for making fun of Musk's ties to Jeffrey Epstein, despite the account being clearly marked as "parody". pic.twitter.com/8ova4YFSUG

— Chad Loder – @[email protected] (@chadloder) November 7, 1198
Crypto influencers
As for who seems to be taking advantage of the possibility of having a blue mark on Twitter, Mashable highlighted that " a quick scroll through the public live twitter feed will show that most crypto social media 'influencer' accounts, NFT and few followers seem to be enjoying it."
Having a verified account, especially when you give opinions about the cryptomarket, is complicated, since you can directly influence someone's decision to invest or not in an asset and cause real losses.
In addition, there is the possibility that these accounts try to impersonate famous names to apply scams. And that's where we have a new problem: More than 2 verification seals.
Twitter announces more than one verified seal, causing even more confusion
To help mitigate the problem with parodies, fake accounts and other types of problems, another seal was created, where, next to the blue mark, a seal that said "Official", to warn that the account was not a parody, but the real person who is identified.